Of the previous-generation BMW 3 Series, how many do you think were sold with a plug-in hybrid powertrain? One in 10?
The answer is actually one in three – testament to the car's low benefit-in-kind rate and an ability to capture the appealing dynamics of a 'normal' 3 Series but with a genuine environmental edge (if, that is, you could meaningfully deploy its modest 25 miles of electric range).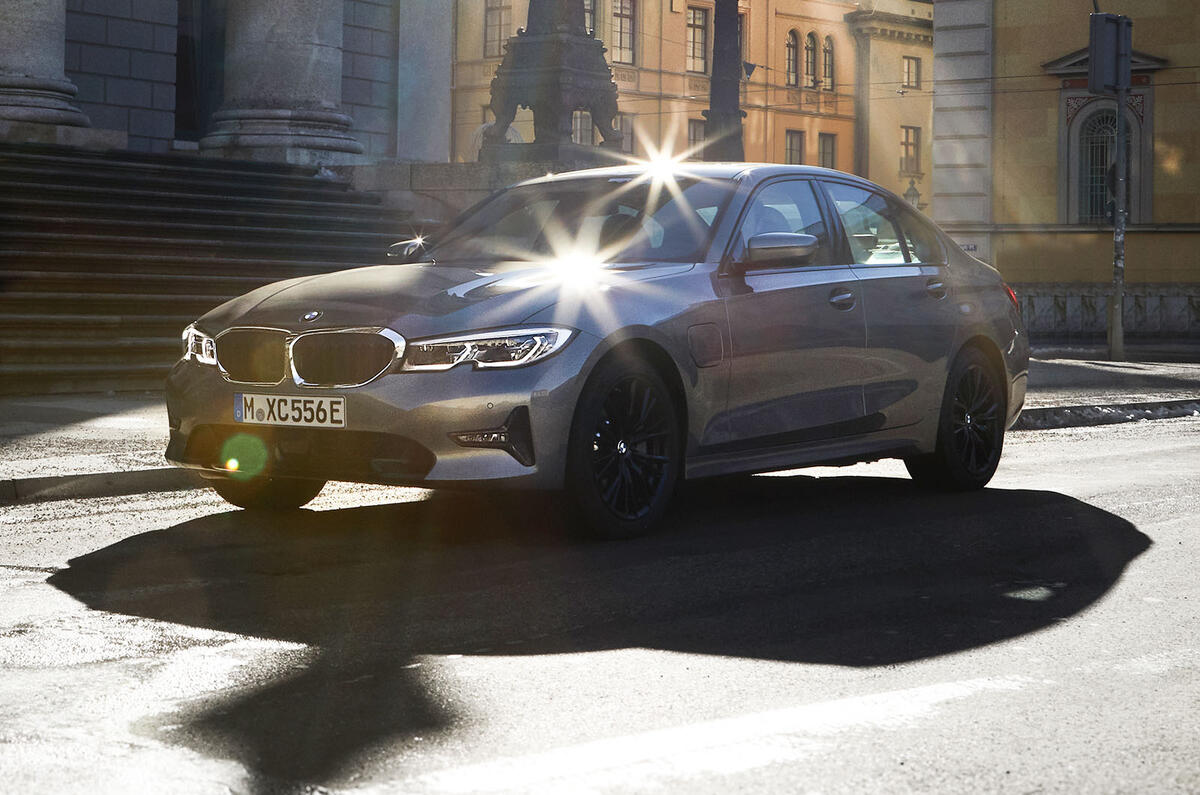 BMW expects this second attempt, based on the new G20-generation 3 Series, to repeat the trick, if not prove even more popular.
To that end, the recipe is largely the same, so where revised plug-in hybrid versions of the 7 Series and X5 have graduated to six-cylinder petrols, the 330e retains a detuned version of the 2.0-litre four-cylinder turbo unit found in the new 330i. As before, it makes 181bhp – a figure supplemented by an electric motor economically packaged within the car's eight-speed automatic transmission, for a total of 248bhp.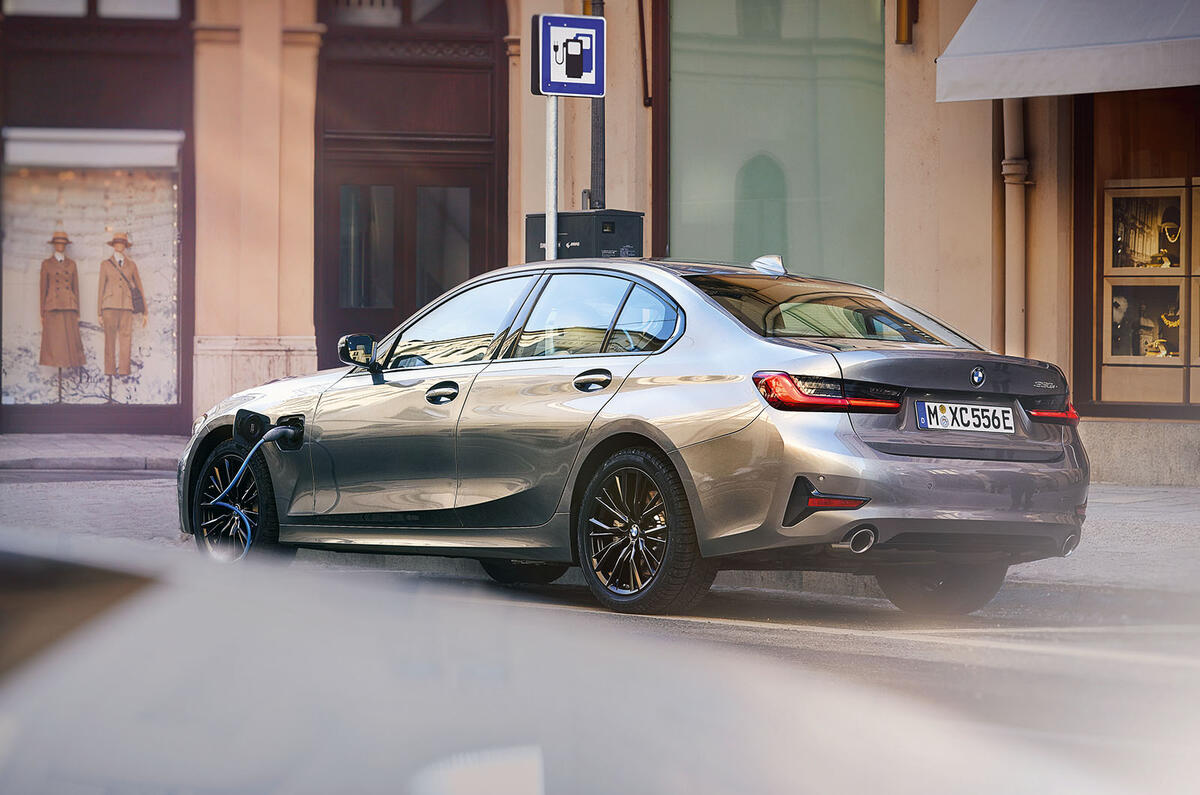 The only real chink in the 330e's armour becomes apparent when you need to shed speed. The uninspiring regenerative brakes will matter less where rivals from Mercedes and Audi are concerned, but the imprecision at the top of the pedal's travel is jarring in relation to the BMW's precise steering and body control.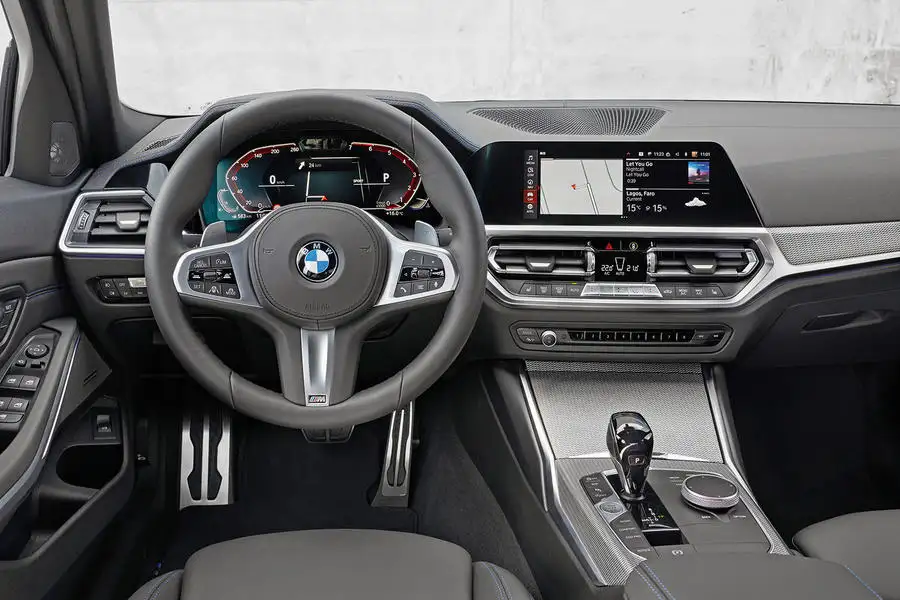 This car is likely to cost around £38,000, making it almost an exact match for the 330i, to which it gives so little away in outright performance and handling. And what a 330i – or any other 3 Series – won't do is travel commutable distances on electricity alone.